WHY? I dunno…maybe because they are snappy, have rudimentary/pathetic sights, low capacity and you "ain't about that reloading game," or they are just plain unpleasant to shoot but "MAN, do they hide awesome!"
OUR 3 RULES ABOUT A CARRY GUN
Will you carry it without excuse?
It is reliable?
Can YOU shoot it accurately?
If it meets those criteria, you are not wrong with your carry blaster choice in any way.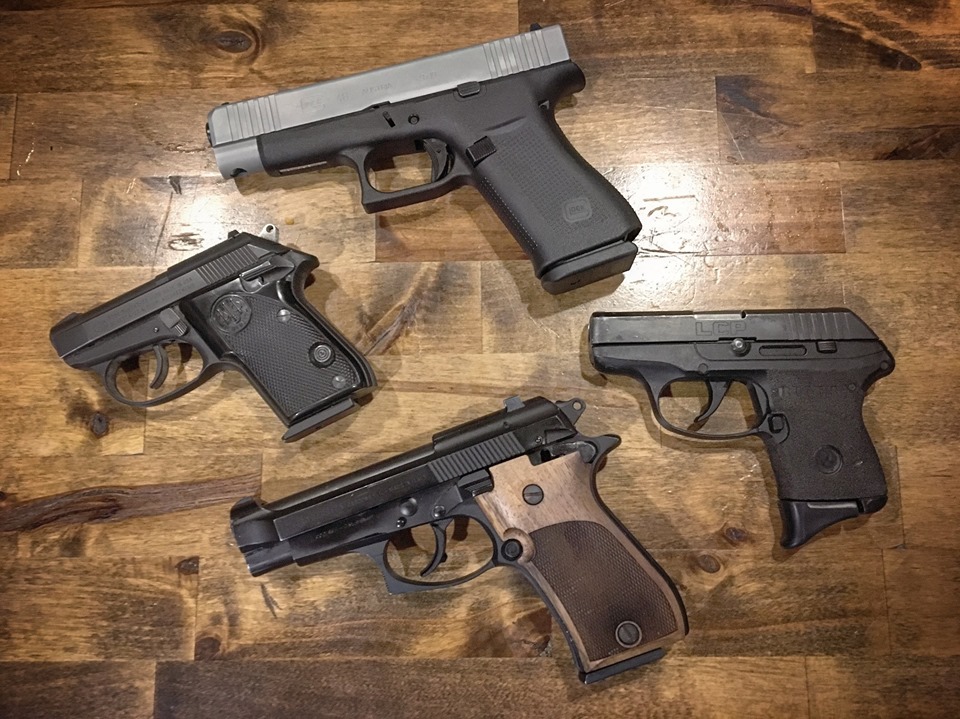 Here is the deal: If you carry a blaster. Even a TEENY TINY blaster – Thank you on behalf of your fellow freedom-loving responsibly-armed neighbors and countrymen!
All we ask? Make sure you can shoot it ACCURATELY should the worst day ever happen and others are around who do not deserve an immediate onset of lead allergies.
At MDFI, we DO NOT CARE what blaster you carry, but we do care about making you better with it. If while aboard the, "Choo-choo train of training on the way to Knowledge-ville" you find that the blaster you thought was the 'New Hotness' turns out to be old and busted, then YOU get to make that call to change things out.
Don't worry about what the internets tells you is "good or bad" – Make an educated determination for yourself.
Grab your Desert Eagle .50 or your .22 short belt-fed mouse gun and come on out to a safe, fun, educational, and ego-free time with a team at MDFI.
(and after class we REALLY want to shoot the belt-fed .22!)
See you there!
– Trek