Fellow MDFI Alumni and all others who are reading this, I am excited to once again announce the winner of the annual Tom McNaughton Shooting Scholarship! (To learn more about this scholarship, click here). The recipient will carry the torch in honor of the of the great Tom McNaughton by continuing on the path they have started to be the very definition of a responsibly-armed citizen. 
Firstly, I would like to thank not only those that submitted applications for consideration, but especially to the candidates who should all hold their heads high as young folks destined for amazing things. Even if not selected, they should be proud of who they are and keep it up! (and definitely apply again for next year!)
This year's Winner does not need written introduction for those of us that have had the opportunity to train with him this year as his actions have spoken far louder than any biography that I can write.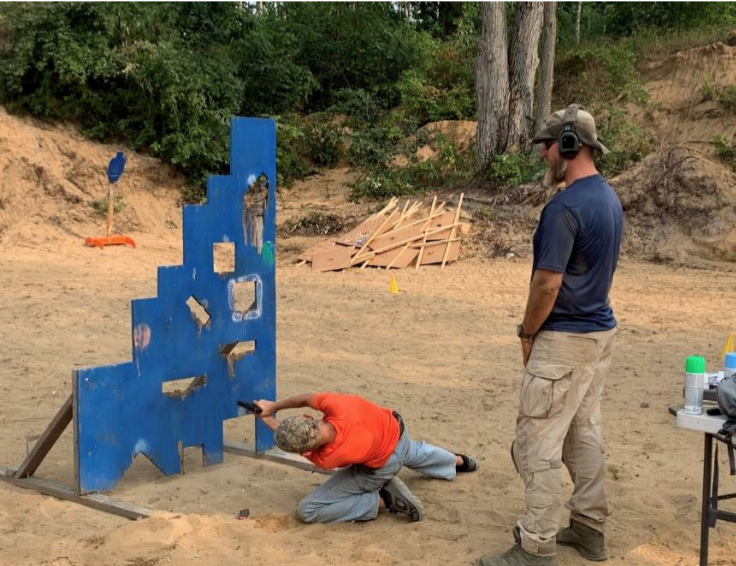 For those that have not had the absolute pleasure to spend time at class with the 14-year-old Mr. Jared Romanack, you have missed the opportunity to see a young man truly dedicated to becoming the best he can be as a responsibly-armed citizen.  (Safe to say that you will have ample time to see him next year)
Son to MDFI Alumni Jason Romanack who has been side by side with Jared all year at class, Jason did not submit Jared for this award. While attending a class this Summer, Jared walked up to me with an envelope and said, "Hey Trek, this is my submission for the Tom McNaughton Scholarship." Yep. This young dude took the time to write a 3-page submission himself.
A, "rising YouTube Star" (Jared Outdoors on YouTube) as he might say at the start of each class during introductions, Jared is a Black Belt in Karate, participates in his local rifle league and IDPA matches, dabbles in Robotics, and of course he, "also likes to ride dirt bikes, four wheelers', Hunting, swimming, playing airsoft and of course firearms training."
As a general rule, someone Jared's age would be allowed to attend our Core firearms classes with a parent but would need to wait a few years before stepping into our Foundation and Advanced-level tiers.
At his first class, it was immediately apparent that Jared was hard-wired with the 4-Rules of Responsible Firearms Handling and that certainly deserves a big, "hat tip" to his Father for the young man that he has mentored.
To date, Jared has completed all Core and Foundation classes and is making short work of the Advanced and Specialty tier.
As he states in his application, "The reason I'm applying for the Tom McNaughton Shooting Scholarship is because classes would be more affordable so we could take more classes and my Dad and I can repeat past classes again. The scholarship would also help my resume and also, I can take classes as much as possible. Because I want to train for life, and I want to keep seeing good people, that think like me. I train so I can defend my family or myself if I need to, I would never want too, but if I needed to, I could."
Ladies and Gentlemen, please join me in congratulating this young man on his win.
Congratulations Jared on being our 2022 Tom McNaughton Shooting Scholarship Winner! You absolutely earned it.
– Trek