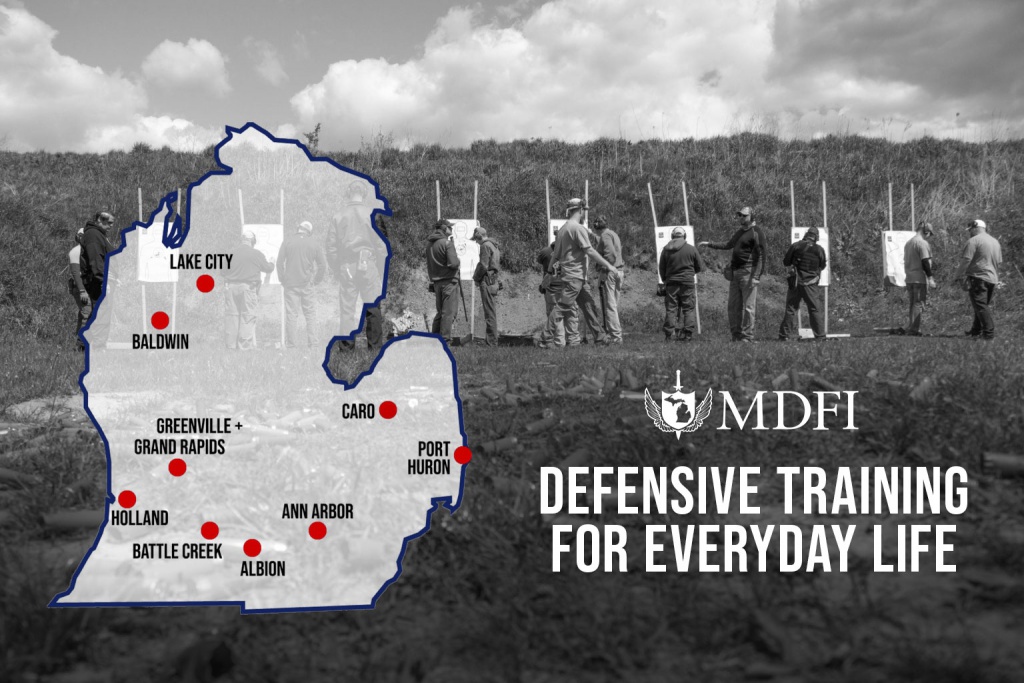 We have over 70 classes on the books for 2021 and registration is now open! You can find all of our course descriptions, pre-requisites, topics covered, student reviews and even register right on our website.
About MDFI
MDFI bases all of its training around the "Whole Person Concept, " essentially focusing on the traits that compose a responsible citizen.

The goal of MDFI is to establish and build on a solid defensive foundation in the areas of firearms, less lethal tools, medical skills and other associated disciplines.

Catering to the beginner and the experienced student alike, MDFI works to ensure that all participants walk away with the benefits of professional training, evaluation and feedback.
Keep in Touch
Make sure to sign up for our E-Newsletter if you'd like to receive updates via email (new announcements, upcoming classes, special discounts, etc.). We won't overload your email inbox, and you can unsubscribe at anytime.